Spring Has Sprung Here at Turlock Chrysler Dodge Jeep Ram — Take a Few Pieces of Advice Before Undergoing Seasonal Auto Service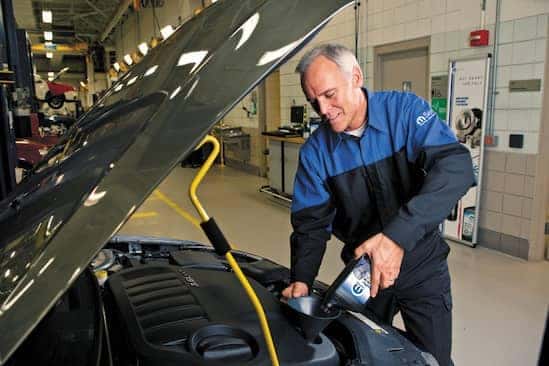 The March winds have mostly passed out of Ceres and Modesto, and we've begun to see a few of those April showers here in Turlock and greater central CA beyond. Besides May flowers, we all know what else they bring. For one, there's the need to make that minor repair you've put off during the winter. Plus, there's always the latest round of factory-scheduled maintenance to complete. And, of course, that's not to mention a few regular service items to take care of for a new season of driving enjoyment.
For these, our certified auto service technicians here at Turlock Chrysler Jeep Dodge Ram will be delighted to help. Before you make the trip, it's a good idea to know what to keep an eye out for where common spring service needs are concerned, and especially, what to expect.
The best place to start is with a look at your under-hood components. That includes your engine as well as belts, hoses, and coolant. If you find any brittleness, wear in the connections, a low coolant level, or even that your coolant's discolored (from age), make a note. Ensuring everything's in order can mean not only a Chrysler Pacifica or RAM 1500 in proper operation but also avoiding overheating as those spring temps rise.
Secondly, you should review your wiper blades for any cracks or wear that might have occurred owing to both debris buildup and the colder climate. While you're at it, put eyes on any other windshield issues, too. It's always a good idea to replace anything necessary to stay ahead of spring weather demands. Best of all, our on-site parts center can help with that, and we're right around the corner, whether you're stopping by from down in Merced or taking the trip over from Patterson.
Further, check your tires and their pressure levels. The latter can decrease as ambient chill makes air contract during the winter months. As things warm up once more, that pressure can rise again, and if it does such past manufacturer specs, it can adversely affect driving a more spirited model like the new Dodge Challenger or Jeep Wrangler JK. Ditto for the fuel efficiency of any vehicle, putting the kibosh on that road trip out to Manteca.
Finally, plan to get your alignment and suspension inspected. A freeze can negatively affect each, whether your car's new or pre-owned, especially if you and your vehicle have frequently traveled over asphalt full of potholes or markedly rugged terrain. A misaligned or otherwise problematic suspension can lead to component damage, premature tire wear, steering issues, and even a fuel efficiency decrease. Be sure to have it checked every 6,000 miles or so. It's a good idea, too, to have your suspension checked simultaneously, but you can also take care of it about every 15,000 miles or so as needs arise.
As good auto repair to-do lists for the spring season go, this is a super start. But no matter what job you may need done, we're here to make it happen, and we'll be happy to bring you in for a service visit to assess your situation. You can even slate yourself right here on our website. Then, be sure to stop by and see us here at 1600 Auto Mall Drive. We look forward to delivering the quality of service you and your car, truck, or SUV deserve!